It is finally done. The winners have been selected, either publicly or by our judges. We as organizers would like to once again thank our judges for their grueling grading and hard choices. We'd also like to thank the amazing creators and players who made these videos possible and you all for the generally fair voting behavior over the past month. A most important tradition has been brought back with this comp.
If I may speak for the Halo Montage Community I hereby thank Ohem and Klima for having the balls to set this up in a time of need and do it in a big way where everyone could participate for free. I hereby remind people that this is mostly out of pocket, all donations are welcome. Paypal: THFHMC@hotmail.com. Winners please contact ohem and Klima over PM with your Paypal information.
Now onto the winners: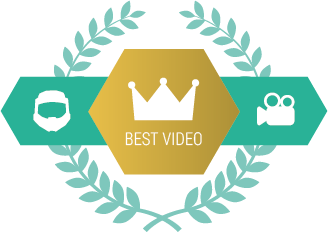 FatRat Montage 3 – $450

https://www.youtube.com/watch?v=68we4c6YC_0

 

Into the tranQ with editing by Sillygoose and gameplay by tranQ - $200
https://www.youtube.com/watch?v=tubmrUGEbuY
​

Immortal Part 3 by Sk0ls. - $150
https://www.youtube.com/watch?v=un-mo9C1yb8

Look Befory You Leap by Jump Theory - $50
Edited by:  jagged Shrapnel; Xwo; Fusion. Jumps By: Angels of Chaos; Fusion; Gary UK; jagged Shrapnel; Russ; Xwo
https://www.youtube.com/watch?v=J6RY5liFGgI
​

Threshold - $50
Editing by Puba, Gameplay by Dutchy and Dkahre.
https://www.youtube.com/watch?v=E8F5fg3U7ro

FatRat Montage 3
https://www.youtube.com/watch?v=68we4c6YC_0

Delightful - $50
Editing by Sachiro, gameplay by Dkahre